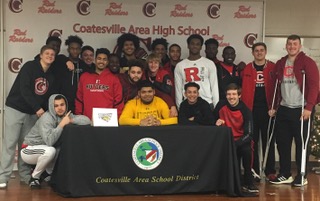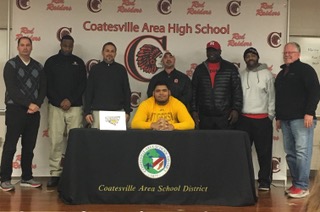 welcome to the 2019 season!
Our players are busy with spring training and gearing up for a new season. We congratulate the former players, at left, who have recently signed with colleges. Meet more alumni here.
NATIONAL HONOR SOCIETY INDUCTEES
NEWSWORTHY
Coatesville Ranked #4 – Best Sports Programs – School Districts in PA
COATESVILLE FIRST DISTRICT 1 TEAM IN HISTORY TO WIN 700 GAMES
Announcements
Parents, Join us! We have booster club meetings second Thursday of every month 7pm 9/10 center in Large Group room.
Donate to the Red Raiders Or make a Payment for A PRogram or event
Credit Card Payments and Donations